Prof. Kaimin Shih, The University of Hong Kong (HKU), China
Speech title: Municipal Wastewater Sludge: An example of Energy and Material Recovery Challenges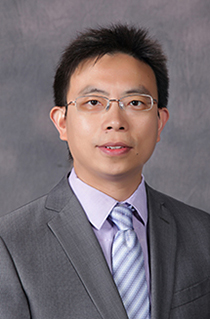 Prof. Ying Li, Texas A&M University, USA
Speech Title: Catalytic Conversion of CO2 to Valuable Products
Prof. Dr. Saad Mekhilef, Swinburne University of Technology, Australia
IEEE Fellow
Prof. Dr. Saad Mekhilef is an IEEE and IET Fellow. He is a Distinguished Professor at the School of Science, Computing and Engineering Technologies, Swinburne University of Technology, Australia, and an Honorary Professor at the Department of Electrical Engineering, University of Malaya. He authored and co-authored more than 500 publications in academic journals and proceedings and five books with more than 35,000 citations, and more than 70 Ph.D. students graduated under his supervision. He serves as an editorial board member for many top journals such as IEEE Transaction on Power Electronics, IEEE Open Journal of Industrial Electronics, IET Renewable Power Generation, Journal of Power Electronics, and International Journal of Circuit Theory and Applications.

Prof. Mekhilef has been listed by Thomson Reuters (Clarivate Analytics) as one of the Highly Cited (World's Top 1%) engineering researchers in the world in 2018,2019, 2020, and 2021. He is actively involved in industrial consultancy for major corporations in the Power Electronics and Renewable Energy projects. His research interests include Power Conversion Techniques, Control of Power Converters, Maximum Power Point Tracking (MPPT), Renewable Energy, and Energy Efficiency.
Assoc Prof. Ng Yin Kwee
Nanyang Technological University, Singapore
He published > 542 papers in SCI-IF int. journal (430); int. conf. proceedings (130), textbook chapters (>105) and others (32) over the 27 years. Co-edited 14 books on "Cardiac Pumping and Perfusion Engineering" by WSP (2007); "Imaging and Modelling of Human Eye" by Artech (2008); "Distributed Diagnosis and Home Healthcare, v.1" by ASP (2009); "Performance Evaluation in Breast Imaging, Tumor Detection & Analysis" by ASP (2010); "Distributed Diagnosis and Home Healthcare, v.3" by ASP (2011); "Computational Analysis of Human eye with Applications" by WSP (2011); "Human Eye Imaging and Modeling" by CRC (2011); "Multimodality Breast Imaging" by SPIE (2013); "Image Analysis and Modeling in Ophthalmology"; "Ophthalmology Imaging and Applications" by CRC (2013, 2014); "Bio-inspired Surfaces and Applications" by WSP (2016); "Application of Infrared to Biomedical Sciences" by Springer (2017) and "Computation and Mathematical Methods in Cardiovascular Physiology" by WSP (2019). Also, co-authored a text book: "Compressor Instability with Integral Methods" by Springer (2007).
His main area of research is thermal imaging, human physiology, biomedical engg; computational turbomachinery aerodynamics; micro-scale cooling problems; computational fluid dynamics & numerical heat transfer. As of 2020, he has graduated 24 Ph.D. and 28 M.Eng. research students. One of my graduated PhD students, Dr. Saxena received the NTU's Graduate College Research Excellence Award (2020/21) and another one, Dr Tan JH is listed as the Highly Cited Researchers by Clarivate Web of Science in 2020.
More details can be found in: Cv: https://dr.ntu.edu.sg/cris/rp/rp00847